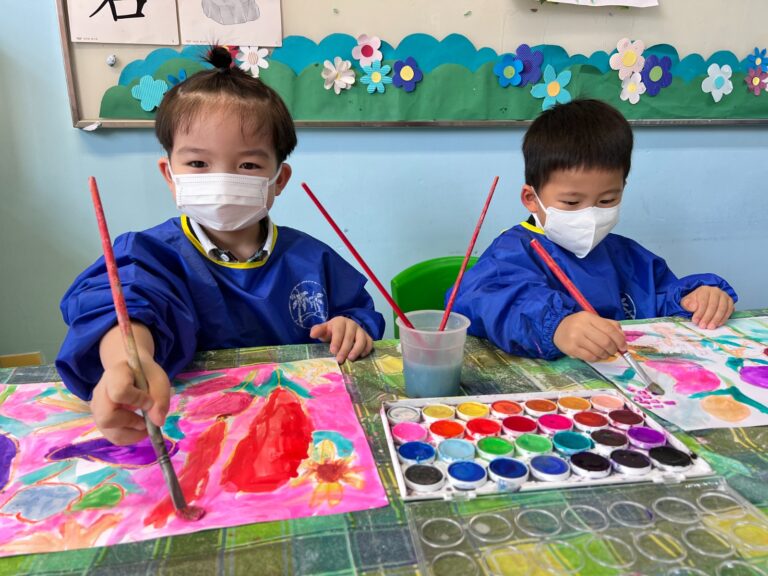 Welcome to Oasis English Kindergarten & Preschool
We believe in providing a safe and stimulating environment that enables children to achieve their full potential. Through our thematic learning approach, we encourage independent thinking, imagination, and creativity in the six learning areas: language, early mathematics, science and technology, arts, self and society, and physical fitness and health.

We understand that every child is different, and we strive to nurture our students to have a solid foundation in knowledge, positive attitudes, manners, and habits to prepare themselves for lifelong learning. Our instructional method of teaching with emphasis on a specific theme for teaching different concepts allows for hands-on learning and fruitful experiences that children can apply to their daily lives. With our caring and motivating environment, we are dedicated to helping our students develop a love for learning and a strong foundation for future success.